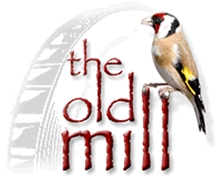 The Old Mill, Hoarwithy
History of the Old Mill
The Old Mill was built in the late 1600's and was originally a working mill up until the late 1930's. At the time of closure the mill employed 17 people. It was, in fact, one of five mills on Wriggle's Brook - New Mill, Prothither Mill, Middle Mill, a Mill on the site of what is now Brookside Cottages at Tressack and The Old Mill. The stream was much stronger in those days! The house itself has always been very much at the centre of the village. Although it is now a Guest House, it has also been a Farmhouse, a Carpenter's shop, a Coal Merchants, the Village Shop, a Taxi Service and a Bakehouse!
We have lived here since 1977 and have slowly updated the house and converted it into a Guest House.
The village nowadays is quieter, but we have a beautiful Church, a Pub and a Post Office.